Pyure Stevia natural
\
Now you can enjoy your favorite sweets without guilt and especially WITHOUT CALORIES.
Finally and most Diabetics can enjoy the same sweet taste with the other.
The "sugar" of the future with zero calories
What makes Pyure Stevia so different?
High quality: It collects the best stevia varieties around the world in order to offer the best physical quality
Incredible taste: The Pyure team discovered a method that only isolates the longer sweet and pure portions of the sheet from the stevia plant, failing any other bitter residue.
Natural selection: High in Red A 98%. The Pyure Stevia is completely natural alternative to sugar and other artificial sweeteners
H Pyure offers the highest quality with a great taste derived from the sweetest part of the plant
Entirely natural
without calories
Low carb
Natural selection for diabetics
Natural sweeteners 98% (Pure elite + Red A)
OU Kosher Certification
FDA / GRAS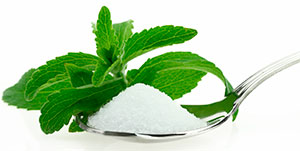 Our Stevia is a product without calories, it tastes very similar to sugar without aftertaste. It is made from Erythritol, a sugar alcohol found naturally in various fruits and Steviol Glycosides: a high purity stevia leaf extract. It is suitable for diabetics because it has no effect on glycemic index and helps maintain healthy teeth.
Innovation – crystallization process
Thanks to our manufacturing process, both ingredients are fused into one crystal, bringing to the product a 100% natural and homogeneous flavor. This is achieved without using artificial flavors or adding masking agents.